Create Custom Documents on Behalf of Clients Using Software from America's Premier Legal Forms Company!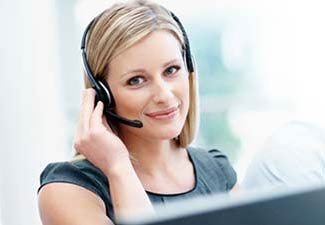 Standard Legal keeps its Professional Version legal forms software simple and affordable.
It is built specifically for paralegals, attorneys and legal services companies.
It works with fill-in-the-blank simplicity for quick and easy document creation.
It comes with clear, straight-forward questionnaires for accurate client data collection.
And each title provides overviews discussing the most common considerations for that document topic, and the typical uses for each form.
AFFORDABLE LEGAL DOCUMENT SOFTWARE FOR PARALEGALS, ATTORNEYS AND LAW FIRMS
SAVE THOUSANDS OF DOLLARS vs. Other Pro Legal Forms Systems
The Professional Version software titles from Standard Legal are affordable, especially when compared to many other law firm document options.
The big legal document companies create highly complex document management systems with equally big price tags. By choice, Standard Legal focuses its Professional Version on easy-to-use software for solo practicing attorneys, general practice law firms, document companies and paralegals. We provide the most common documents to these professionals, so in turn they can provide their clients with the documents they need at an affordable price.
There are no monthly licensing fees or ongoing subscription payments with Standard Legal. Simply buy a title once at an affordable price. Get updates whenever you need them!
Handle one specific legal topic with a single title, or save even more money on the Collections of titles shown below.
Documents for Attorneys, Paralegals, Small Law Firms
The forms are provided in up to three software formats: PDF files for form-based documents with pre-set designs (like those required by government agencies); and Microsoft Word and Text File documents for long-form contractual titles.
Our Professional Version software is shipped on a CD immediately after purchase. This CD provides a backup so there is always a hard copy available.
Every form can be saved with any entered client data included within. Keep these completed documents in a client folder for backup. Then simply open a clean copy of a form when you are ready to create a new set of documents for the next client.
The forms within each software title are updated frequently. Updates are available for download upon request. Before working with a new client, simply email us for a link to new files.
Create Client Documents with Simple Software -- Cheap!
Why spend money on monthly subscriptions from other legal companies just to get a complex document system that is often far more than what's needed? Generate the same types of finished legal documents while keeping the entire process simple and affordable! Get a detailed look at the legal forms software formats and their functionality here. See each of the specific titles for sample documents, too.
Please be certain to read and understand the Professional Version Licensing Agreement before making your purchase of this software.
An Option for Monthly Payments
Take up to six months interest free to pay for any of the Professional Version titles from Standard Legal! Get details during checkout by clicking the Paypal Credit tab or learn more here.
Save time and money while building your law business. Get Professional Version legal forms software from Standard Legal!
SAVE EVEN MORE MONEY WITH DOCUMENT COLLECTIONS!
Have a Question? ASK US!
Send us an email with your questions about our Professional Version document preparation software. We'll reply at once! Or call us toll free at 1-888-888-7712 M-F 9a-5p Eastern.